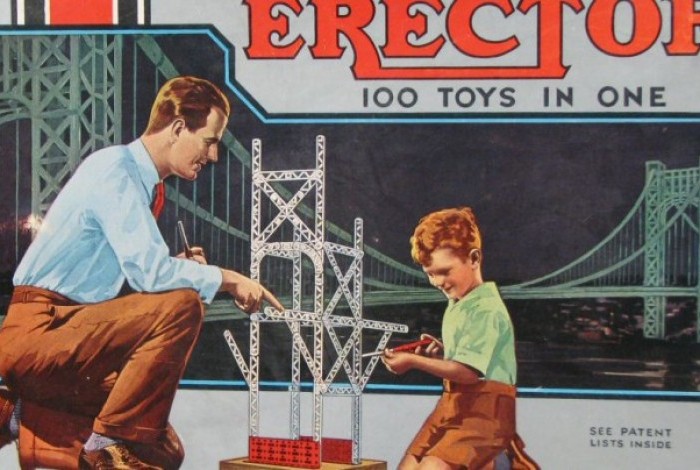 #039
TOY STORIES
December 30, 2013
—
Featuring:
A.T. Wilson, Christopher Byrne, & the adorable Maxine.
SHARE
OVERVIEW
The Christmas season over, we thought it'd be fitting to take a retrospective look at toys so that we may have perspective about personal enjoyment and community development as we enter the New Year. It's important to hear "Toy Stories" as narratives not glamorizing collective gluttony, but introspectively about their importance in the cultural food chain. But, we promise, we won't get too serious. Toys are fun after all, and for us they are the topic of this month's show, the passion of our guests.
Every year since 1947, one exceptional class of our armed forces takes on a very special Christmas mission. The U. S. Marine Corps Reserve Toys for Tots Program distributes donated toys to millions of needy children in a monumental effort to give back, to inspire, and to develop community. We're honored to be joined by Chief Warrant Officer A.T. Wilson, who has been the Director of the Atlanta Toys for Tots program for the past 9 years. In 2012, the Atlanta program was the largest in the country, distributing 804,000 toys to children during the holiday season!
If anyone knows toys, it's Christopher Byrne, celebrated author and Content Director at Timetoplay.com. His book, Toy Time!, takes a look back at the greatest toys of the last hundred years making him an expert on toys enjoyed by kids from all ages. But, it's not just his knowledge about Monopoly and My Little Pony that has us wrapped with attention, it's his passion and understanding about what toys represent in society that adds insightful decoration to our discussion.
We've talked to a lot of smart people about toys; the way they build and the way they are shared. But who are we kidding, no one knows toys better than a kid. They are the way children learn to turn their dreams into reality, how they learn to create a better (or at least more exciting) world. That's why we invited 10-year-old Maxine to give us the low down on what's hot amongst the Elementary school set and reintroduce us to the magic of toys. Her story is a fun one, and one to remember as we enter the promise of 2014. Let's make it imaginative. Let's let the kid in us all live and prosper.