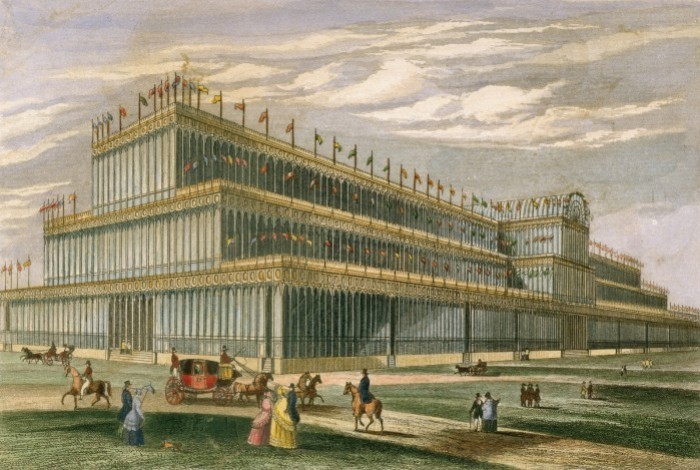 EXTRA
THE CRYSTAL PALACE
March 24, 2014
—
Featuring:
Brian Bowen, Robert Craig
SHARE
OVERVIEW
The Crystal Palace was built in 1851. On Saturday April 5, 2014, representatives from 9 different disciplines at Georgia Institute of Technology join forces to give a symposium that covers design, building construction, architectural history, music...well, you get the idea.
At the time of its construction, The Crystal Palace was a feat of design, engineering, and programming that amazed attendees, captivated world attention, and inspired architecture and design forever after. On April 5th we'll hear the who, the what, the how.
We are honored to be joined in the studio by Brian Bowen, Professor of Practice, School of Building Construction, and Robert Craig, Professor Emeritus, School of Architecture, as a precursor to the day's events. The presenters and run of show are below. Take a listen now for a sneak peak into the conversation. Please enjoy.
Great Buildings and Structures That Made a Difference
THE CRYSTAL PALACE, LONDON
The Great Exhibition of 1851
Reinsch-Pierce Auditorium, Architecture Building
Georgia Institute of Technology, Atlanta
Douglas Allen
Professor Emeritus, School of Architecture
Brian Bowen
Professor of Practice, School of Building Construction
Jason Brown
Assistant Professor, School of Architecture
Frank Clark
Professor & Chair, School of Music
Robert Craig
Professor Emeritus, School of Architecture
Laura Hollengreen
Associate Professor, School of Architecture
Lawrence Kahn
Professor, School of Civil & Environmental Engineering
Joyce Medina
Lecturer, School of Industrial Design
Steven Usselman
Professor & Chair, School of History, Technology & Society