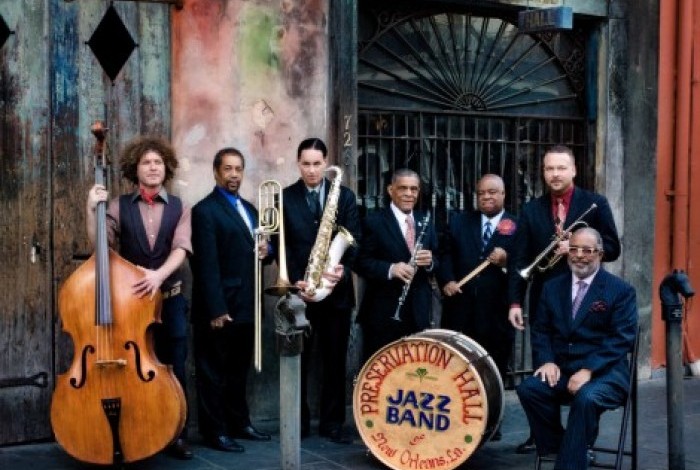 EXTRA
PRESERVATION HALL JAZZ BAND
April 25, 2014
—
Featuring:
Preservation Hall Jazz Band's Ben Jaffe
SHARE
OVERVIEW
For this Sidewalk Radio EXTRA we're exploring the New Orleans Jazz and Heritage Festival through the eyes, ears and instruments of one of the city's most prolific and profound groups, The Preservation Hall Jazz Band, as a precursor to their performance the last weekend of April in The Big Easy. Ben Jaffe, Creative Director and resident tubaist for the band, was kind enough to jump on the phone with us to talk jazz and Jazz Fest.
For those not in the know, Preservation Hall is a home, venue, and right of passage in the New Orleans music scene. Founded in 1961, Preservation Hall exists to help maintain a bastion of one of our country's oldest musical forms. It was formed as both a performance venue and as a non-profit organization with the sole goal of keeping jazz alive in America's heart.
Jaffe has been attending the New Orleans Jazz Festival since he was a kid, first performing at the festival as part of his Elementary school band. Now he performs every year, and has the honor - along with the rest of the krewe - of being featured on this year's Jazz Fest poster. Take a listen, then go hear the show.