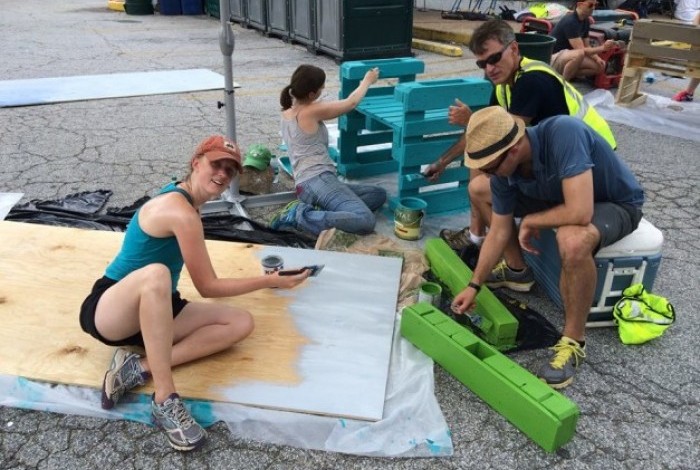 EXTRA
TACTICAL URBANISM IN ATL
June 12, 2014
—
Featuring:
Mike Lydon
SHARE
OVERVIEW
Tactical Urbanism is not a buzz phrase, it's a revolution. Mike Lydon, a Principal of The Street Plans Collaborative, wrote the book on it. Mike's success is well deserved, and now he's bringing that experience and a whole lot of passion to the birthplace of the Civil Rights Movement, Atlanta's Sweet Auburn Historic District.
Take a listen to this Sidewalk Radio EXTRA, then join as we work together to temporarily transform two blocks of Auburn Avenue into model Lifelong Community "Better Blocks" - places where people young and old can live, work, and play throughout their lifetime.
Lend a hand in making this street transformation happen during the Build-Out, or stop by June 21st or 22nd to enjoy the festivities. Help us make the Atlanta Region a Lifelong Community that allows us all to live life "Beyond Expectations."
For more more information, including exact times and locations, visit Facebook.