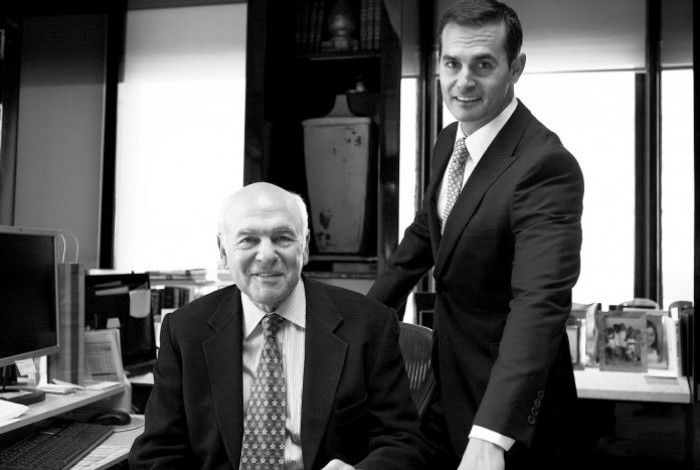 #48
STEVE SELIG: BY DOING RIGHT
September 10, 2014
—
Featuring:
Steve Selig, Scott Selig
SHARE
OVERVIEW
Steve Selig is the 2014 Four Pillar Tribute Honoree as named by the Council for Quality Growth. The theme of the night, "By Doing Right", is more than a phrase for Selig, it's a way of life. In anticipation of the big night on October 2, 2014, we are honored to have the opportunity to sit down together with Steve, and son Scott Selig, to talk about life, real estate, family history, preservation, politics, philanthropy, music, parenthood, and, of course, "Doing Right".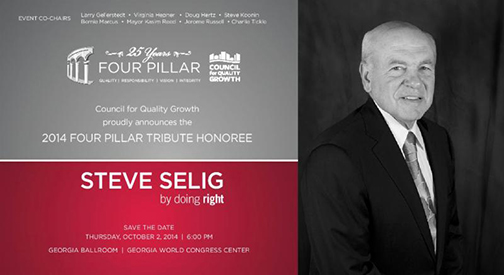 What you might be surprised to learn is that for all of Steve's acumen and success, he is guilty of going against one of real estate's cardinal rules, "don't fall in love with a property". In fact, Steve, Scott and the whole of Selig Enterprises has an emotional tie to all of their properties, a portfolio that encompasses in excess of 10,000,000 sq. ft.. Take a listen to find out about the logic and lesson behind this behavior, and why The Council for Quality Growth is so right in honoring a man who has done so much.
WANT TO ATTEND THE AWARDS CEREMONY? GET TICKETS HERE.