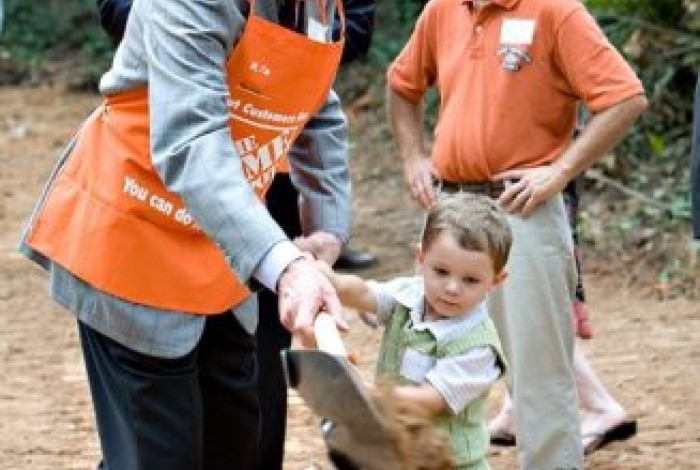 #028
THE GIFT OF GIVING
January 26, 2013
—
Featuring:
Don Mueller, Janice McKenzie-Crayton, David Axford, Lisa Moore
SHARE
OVERVIEW
Why do we give back? Many reasons. To help the community. To help others. To feel good about ourselves. If you ask 100 people why they give, the majority of them would answer similarly. If you ask those same people what they give to, the answers start to vary. There are many worthwhile causes out there. This month we discuss the importance of giving, the act in itself a true gift.
Bernie Marcus, co-founder of The Home Depot, is a billionaire. And, lucky for us all, an extremely philanthropic one. Mr. Marcus supports many causes, but the two for which he is best known are The Georgia Aquarium and the Marcus Autism Center. So, why these two most prominently? Don Mueller, Executive Director of the Marcus Autism Center, joins us to share that story, and also discuss the progress made in autism awareness. It's an effort that's paying off. In the case of MAC, hard work and generosity have propelled the center from its humble beginnings in 2 office trailers to the top autism research center in the United States, giving care to families and to those in need.
GIVE BACK TO MARCUS AUTISM CENTER.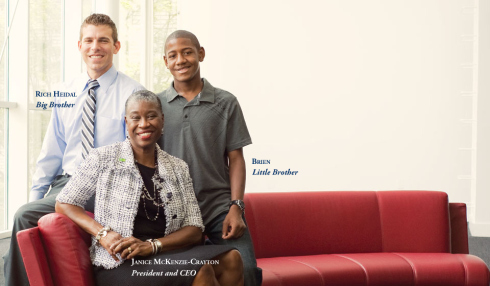 It's hard to argue that giving back to causes that support kids in our community is not vitally important. Big Brothers and Big Sisters of Metro Atlanta has been doing that very thing for the past 51 years, and doing it very well. In fact, BBBS of Metro Atlanta was named Large Agency of the Year in 2012, the top honor for this esteemed national organization. And, for the past 21 years, the BBBS of Metro Atlanta charge has been lead by CEO Janice McKenzie-Crayton. Janice joins Gene, a mentor and volunteer in the program for the past 14 years and a current Board Member, to talk about the gift of giving back, the difference real estate can make to a non-profit, and the March 16th fundraiser called Bowl For Kids Sake that allows teams to give back while having fun.
GIVE BACK TO BIG BROTHERS BIG SISTERS.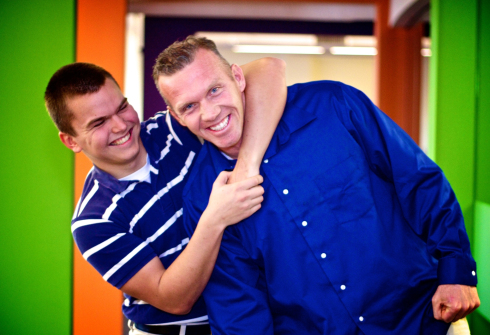 For a model agency, David Axford represents a model individual, and a mega success story for Big Brothers Big Sisters of Metro Atlanta. David, a 17-year-old high school student, has been matched with 2012 "Big Brother of the Year" Don Freer for 6 years. At the age of 10, David suddenly and tragically lost his father. With the help of Don, a loving and supportive family, and through his own inner strength, confidence and determination, David not only picked himself up, but became the young man his father knew he would be. David joins Gene to share his thoughts about what it's like to be the one who receives the gift of another's giving. Not surprising, the conversation quickly turns from David to how he plans to give back. You'll be amazed by the poise and character of David, and feel inspired by the benefits gained as a result of Don's mentorship.
DAVID SUPPORTS THE AMERICAN CANCER SOCIETY'S RELAY FOR LIFE. GIVE BACK TO FIGHT CANCER.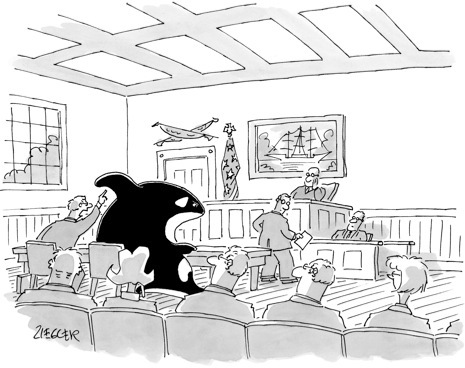 Lisa Moore is principal of The Moore Firm, LLC, an entertainment and intellectual property law practice she founded, is an expert in First Amendment Law, has taught at UGA and Emory University, and is the immediate past Executive Director of Georgia Lawyers for the Arts, a non-profit organization that gives free legal advice to creative talents across the state. In the spirit of giving back, we thought it would be fun to tap into Lisa's expertise and have her give some free
legal advice to the artists in our listening audience. So, if you're a songwriter, a singer, a painter or a poet, you have to listen to this part of our show…well, you don't have to, but we think you'd enjoy it.
GIVE BACK TO GEORGIA LAWYERS FOR THE ARTS.
A FEW OTHER GREAT CAUSES THAT NEED YOUR SUPPORT: TEAM GLEASON, ONE LOVE GENERATION, AND MANY OTHERS AT GEORGIA CENTER FOR NON PROFITS.
This show is dedicated to the memory of Ellen Stich Newell, a loving wife, sister, aunt and friend. Her greatest gift was giving of herself to others through her steadfast support and genuine interest in their lives. Everyone was Ellen's best friend. She was greatly loved, she will be dearly missed.