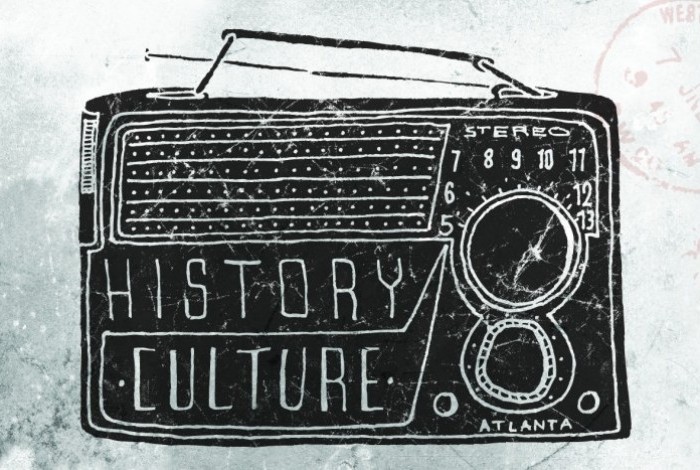 #036
3 YEAR ANNIVERSARY SHOW
September 23, 2013
—
Featuring:
Host Gene Kansas & Producer Max Arbes.
SHARE
OVERVIEW
Over the past 3 years, we've interviewed over 150 colorful guests representing the very best in a cultural continuum that's shaping the world around us. We've sat down with artists, urban planners, educators, administrators, architects, preservationists, and peregrine falcon keepers. We've chatted with chefs, farmers, directors, designers, leaders, luminaries, and in one case a guy who carved a tree in to an owl. It's been a journey of great learning, and we're so glad you've joined us for the ride.
Along the way we've made great friends. From "Littles" in Big Brothers Big Sisters, to the Chairman Emeritus of the Atlanta Braves, Civil Rights icons, CEO's, historians, archivists, entomologists, and experts from a variety of fields. We have learned so much, and have enjoyed bringing our listeners an authentic look at Atlanta's history and culture. It's absolutely been an honor.
We're sincerely grateful to all of our listeners, our fabulous guests, and the great group at AM 1690 "The Voice of the Arts". To our friends and family, thank you so much for your love and support, you mean the world to us. We are extremely grateful for the creativity, hard work and enthusiasm of Associate Producer Hannah Amick and Writer Nicholas Cooper-Kedrick. We're also super thankful for and appreciative of our sponsors. Perkins+Will has been incredibly supportive from the very beginning, providing inspiration and allegiance, and for that we thank them. Of course we'd also like to thank our newest sponsor, Hirsch Bedner Associates. Take one look at their work and you'll know why we're fired up!
The purpose of Sidewalk Radio is not only to host interesting, insightful and entertaining conversations, but also to foster them. Together we're all elevating discussions among our spheres of influence, and ideally we're all contributing to positive physical and cultural development in our communities. So, in the spirit of great conversation, let's join Host Gene Kansas and Producer Max Arbes as we look back and listen to some of the "best of" from the past 3 years. Enjoy the show, and thanks so much for tuning in!
WANT TO LISTEN BACK TO OUR ENTIRE 36 EPISODES? Well, just kick it on over to iTunes. Enjoy!