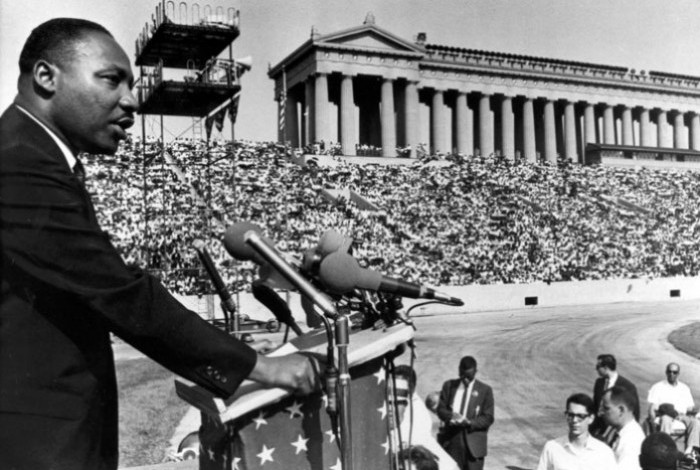 #54
A MOST HISTORIC SITE
September 28, 2015
—
Featuring:
Superintendent of the MLK, Jr. National Historic Site, Judy Forte
SHARE
OVERVIEW
Here's a question, "What do Martin Luther King, Jr. and environmental beauty found at Yellowstone National Park have in common?" Let's find out...Today's show, A Most Historic Site, is Part I of our National Park Service Road to the Centennial coverage. Our guest today is Judy Forte, Superintendent of the Martin Luther King, Jr. National Historic Site, a true jewel in the National Park Service crown, and an inspirational and spiritual home that travels well beyond its geographic boundaries.
Judy oversees the historic site with a smile, a presence, and knowledge that civil rights and the legacy of Dr. King are more than what may meet the eye and ear, they are gateways – an introduction - to the greater value our National Park Service has to offer.
The National Park Service will celebrate it's Centennial in 2016. As part of our Road to the Centennial coverage, Sidewalk Radio will explore the literal sites – and sounds – of one of our nation's most important departments. The National Park Service is a collection of pride, beauty, history, and exemplifies our dedication to the preservation of cultural and environmental treasures. Enjoy this show, and find out how you can help preserve the history, culture, and nature we're so fortunate to have.