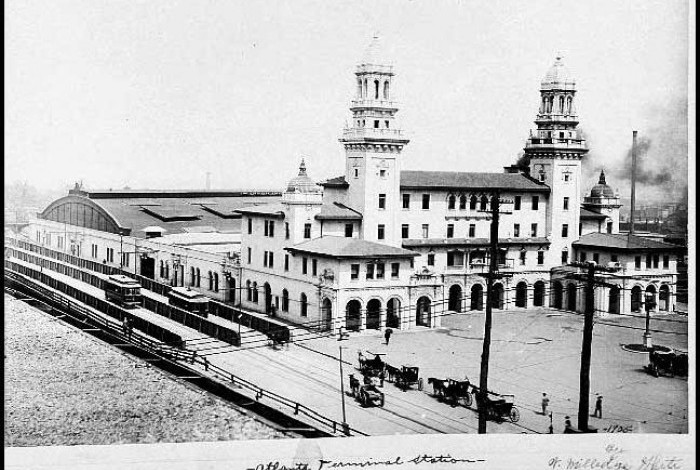 #53
ATLANTA, BABY!
July 27, 2015
—
Featuring:
DeAnna Kansas, Sharon Magruder, Angel Poventud
SHARE
OVERVIEW
Everyone knows that Atlanta's reason for being is rail. We were born at the terminus of the Western & Atlantic Railroad in 1837. By 1842 there were 30 residents, now there are over 6,000,000. On July 14th friends, family, and lots of kids gathered with my wife DeAnna & I to celebrate Levi London Kansas' 1st Birthday to great fanfare, lots of smiles and a smashed cake. In honor of birth, origin, identity and because I'm a proud poppa, I thought it'd be fun to do a show that features both the history of Atlanta and a conversation about being born.
Northside Hospital delivers more babies than anywhere else in the United States, over 16,000 this year alone. How is it then that we always hear "no one is from Atlanta"? What do the evolution of a city and the birth of its children have in common? Does where we're born make a difference? And, how contributing is the identity of the individual to the identity of a city? All these questions, plus captivating answers in this month's episode, "Atlanta, baby".
Our guests today are Northside Hospital Labor & Delivery nurse Sharon Magruder, community powerhouse Angel Poventud, plus my favorite guest of all time, a cameo by intown expert at Atlanta Fine Homes Sotheby's International Real Estate, MODA Board Member, and most of all mother to Levi, my wife, the lovely DeAnna Kansas. Enjoy!
Yours truly,
Gene
Gene Kansas is Creator & Host of Sidewalk Radio, husband to DeAnna, and Dad to Levi.