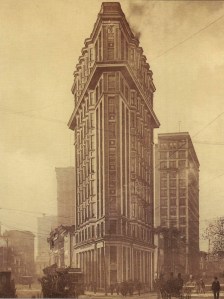 #016
GROWING UP - THE SKYLINE & THE CITY
January 19, 2012
—
Featuring:
Jim Ozier, Jim Auchmutey, Robert M. Craig, Chip Simone
SHARE
OVERVIEW
The United States can claim as one of our most lofty inventions, the skyscraper. George A. Fuller's solution for "load bearing capacities" lead to the eventual construction of the Tacoma Building in 1889, the first structure built where the outside walls were not relied upon for support. A few years later the famous Flatiron Building, one of NYC's first skycrapers, was erected in 1902. Atlanta was ahead of the curve on this one however, with our own Flatiron Building preceding the Big Apple's version by five years. So, it's no surprise that our highrise history comes with ample pride. This month we explore that history along with the impact and importance that the skyline plays in both our physical and cultural development.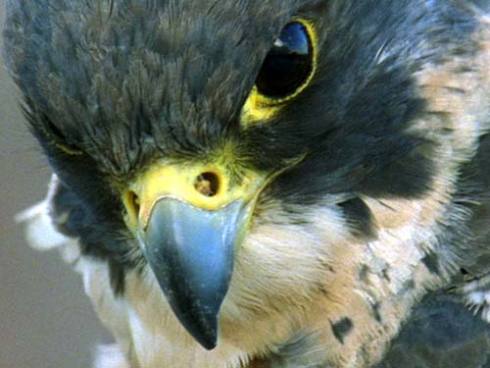 When the Atlanta Falcons made their debut in 1965, the Peregrine falcon was experiencing a swan song. Pesticides used in farming since the 40′s had all but killed off the falcon by sending their reproductive abilities into a free fall. Strangely the football team's name really has nothing to do with the local presence of this great and rare bird. Despite the fighting spirit and sporting nature of the bird, which inspires the team name, it took environmental legislation such as the Clean Air Act to help the species soar high again. In two cases, the falcon has literally come home to roost among some of the skyline's marquee buildings. Jim Ozier, with the Georgia Department of Natural Resources, joins Gene in the studio to share his perspective about nature meets man in the big city, and to tell us about these notable nests.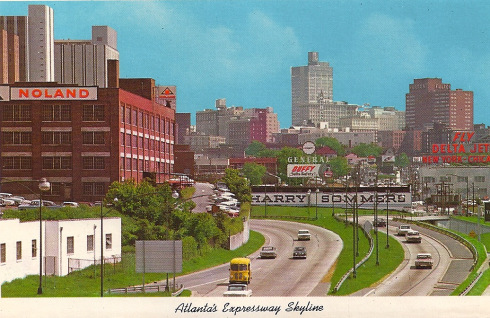 As Atlanta was growing up socially and economically, it was also growing vertically. Growing up as a native, Jim Auchmutey, an author of southern culture and a features writer with the Atlanta Journal- Constitution for 30 years, took great notice of these advancements and his curious nature lead him to explore Atlanta's skyline with a kid's imagination and a historian's approach. From riding elevators to see his city from new heights, to interviewing power-brokers and policy makers, Jim's pride for Atlanta is evident. Jim sits down with Gene to share some of his personal reflections and give an insider's scoop to some of the people behind the properties.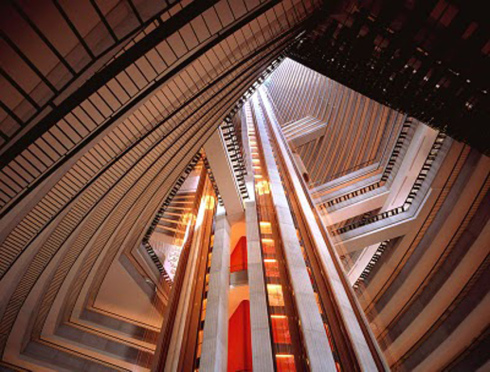 Robert M. Craig, professor emeritus of architectural history at Georgia Tech, author of Atlanta Architecture: Art Deco to Modern Classic, 1929–1959, and coauthor, with Paul Goldberger, of John Portman: Art and Architecture, is one of the foremost authorities on Atlanta architecture. Having an architectural historian seems only appropriate for a show about the skyline, and we're both happy and impressed by Craig's extensive knowledge and his willingness to educate and inform. His insights and audio visualizations into the world of John Portman (and the world he created) are particularly intriguing. His history lesson about Atlanta architecture is worth taking note(s). Oh, and he's a great guy.
If a picture is worth a thousand words, and the skyline is the photograph most attributed to the identity of a city, then it would stand to reason the best vantage of the city would be worth knowing. Chip Simone, acclaimed Atlanta photographer of city life, does not make a habit of shooting the skyline. He does however tell us about "Kodak Hill" and shares the in's and out's of capturing life in the shadows of Downtown…and Midtown…and Buckhead. In fact, Simone has walked the entire length of Peachtree Street (10.1 miles in all) with camera in hand, and walks-the-walk of a true artist. This month he joins us in the studio to talk-the-talk.
Although we all enjoy the majesty of Atlanta rising into the sky, we hope this show will literally change the way you look at it…in an interesting and entertaining way, of course.