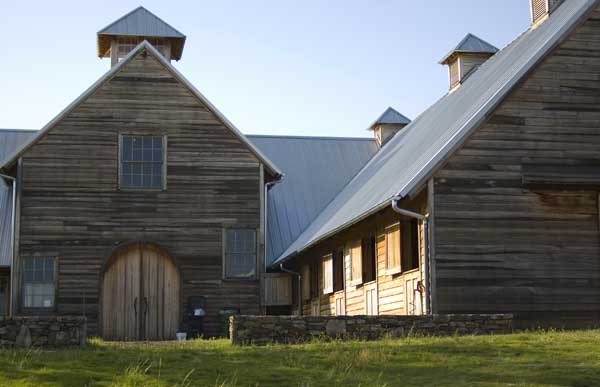 #008
SUSTAINABILITY
May 12, 2011
—
Featuring:
Steve Nygren, Kevin Clark, Paula Vaughan, Lori Sturgess
SHARE
OVERVIEW
Even though the whole "green" theme fad is becoming obnoxious, we're happy to say that it certainly seems like the "sustainability" trend is here to stay…that's both a fun pun and a good thing. The question about the future of sustainability is not in question. However, what exactly sustainability means fully depends on who you're asking. This month we ask an entrepreneur, a traditional architect, a LEED Faculty professional, and an artist what they think. They're all very smart and experienced, and they all have a different answer.
Steve Nygren is a self-described "developer by default", but in our opinion he is a visionary. Nygren founded Mick's and The Pleasant Peasant, and moved his family to the country for a better, more sustainable lifestyle after he sold the company. But, not in his wildest dreams did he imagine that a simple country life would lead to being one of the country's foremost sustainable developers. Through a seriously interesting series of events, Nygren created Serenbe, a true model of sustainable success, in South Fulton County. Steve joins Gene in the studio this month to talk about how he went from a family of 5 living on a farm, to winning over landowners, amassing 40,000 acres, and developing a true, and award-winning community.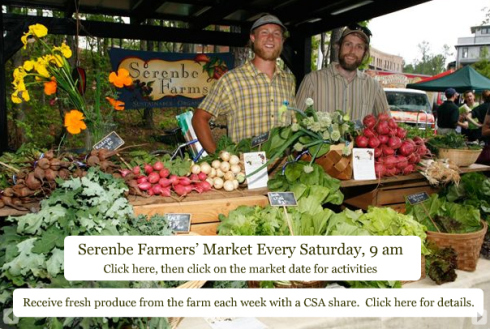 Kevin Clark is a traditional architect and a partner at overachieving architecture firm, Historical Concepts. To Clark, "a building is not good because it's old, it's old because it's good." In other words, buildings that stick around are sustainable, and having energy efficient systems is just a bonus. Historical Concepts does everything from master planning communities to designing homes and creating spectacular commercial projects. While Walter Gropius may not totally agree, Clark considers traditional design to be the most adaptive to sustainability, and his work appears to us like it'll be around for a long, long time.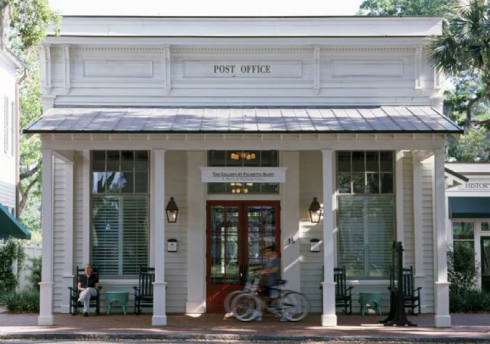 Associate Principal and Co-Director of Perkins+Will's firmwide sustainability initiative, Paula Vaughan, sits down with us to explore sustainability from a material perspective. Specifically what materials are used in design, and why that design is materially important to our own sustainability. Vaughn, who was intimately involved in the design of P+W's new headquarters (a LEED building, of course), is also very active in the healthcare segment of the business. Paula goes in-depth with Gene about how sustainable materials are defined, not only in their "green-ness", but also in their "friendliness" to the people installing them and using them on a daily basis, making for safer construction, for safer use, and thus offering true sustainability of life itself. That's a good one to keep sustainable.
Perkins+Will, recently named the #1 Firm in the Country by Architect Magazine, is leading the way with sustainable initiatives, especially in the world of children's healthcare.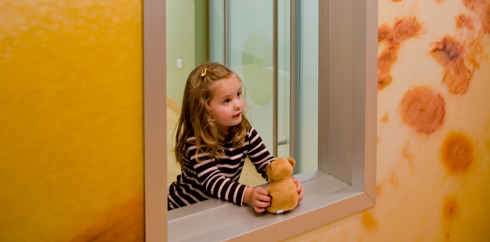 And then there's Lori Sturgess. Sturgess' company Recentered Pieces creates everything from sculptures to centerpieces, to commercial applications to even dog parks. Yes, dog parks. Hear her colorful descriptions on the lighter side of longevity and lifestyle as she discusses her concept, from junk yard to table top.