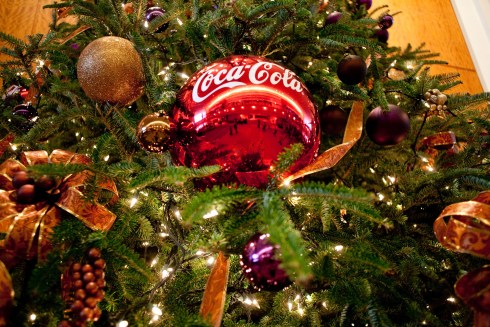 #027
CREATING CHRISTMAS: COKE & A SMILE
December 20, 2012
—
Featuring:
Ten Ryan, Ken Stewart, Zoe Howorth, Jere Flint
SHARE
OVERVIEW
This month, we celebrate the ho, ho, holidays with Atlanta's very own, Coca-Cola. Coke is the world's most recognized brand, one of America's most generous donors to charity, and the company's leadership helped make and shape Atlanta into the international city that it is today…plus, Coke tastes great. But, it's Coca-Cola's effervescent espousal of tradition, specifically the colorful Christmas magic they have concocted, that gives it thirst quenching, creative appeal. What appears in the iconic bottle as a drink is, in reality, a mindset. The Coke brand is a cultural identity curated through art and advertising, rooted deeply in the National and International psyche. From Santa Claus to polar bears to holiday caravans and concerts, Coca-Cola – more than any other commercial factor – has made Christmas what it is today, and we happily drink it up.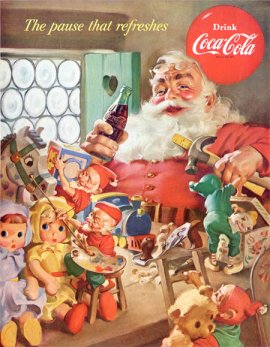 Ted Ryan is Director of Communications for Coca-Cola's Archives Department, an adoring father, a history buff, and clearly a huge Coke fan. Can you blame him? Coke did after all create the modern image of Santa Claus. While Santa has been around for many centuries (the name "Santa Claus" was first used by the American press in 1773), it wasn't until Coca-Cola commissioned artist Haddon Sundblom to lay brush to canvas in the 1930′s that we got our modern version of the pleasantly plump, jolly ole, white-haired, red-suited St. Nick. Ted talks pop culture, the history of Santa, and wraps up the interview with some of Coca-Cola's other heralded holiday treats.
We all know Santa lives at the North Pole, but do you know where polar bears come from? Well, the Coca-Cola polar bears come from the magical mind of Ken Stewart, their likeness from his Golden Labrador Retriever puppy, Morgan. That's right, the genus of the bear is a dog…well, creatively speaking, of course. In 1993, when Ken created the "Northern Lights" commercial for Coca-Cola, animation was definitely not what it is today. Ken joins Gene to talk about creating this famous "fairy tale", some of the cool tricks to the trade that came from his collaboration with animation company Rhythm & Hues, and of course his adorning puppy, all of which inspired this perennial holiday favorite.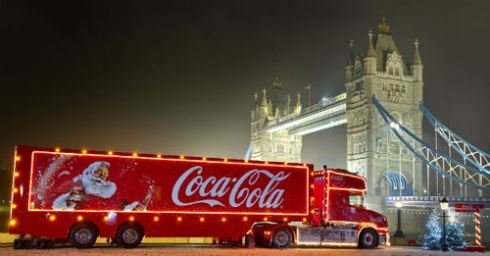 Zoe Howorth has had a big year across the pond as Marketing Director for Coca-Cola Great Britain. First, the London Olympics (which were amazing, by the way), then news of a Royal baby, and now Christmas. For most people, "The Holidays Are Coming" means busy schedules, silly sweaters, and shopping like crazy. But, for Zoe and her team, the phrase is an "advert" come to life with Coca-Cola's famous truck caravan commercial rolling knees up in real time. The commercial, which has been running since 1995, is a regular feature each year in 100 different countries. Zoe graciously and wittingly charms us on this International phone interview, giving a festive overview of the campaign that visits 64 towns and cities across the UK and Ireland. We also get to hear a bit about Christmas in the UK, so make sure to take a listen…And, if you're available, go see the trucks in person through December 23rd…we plan to (next year).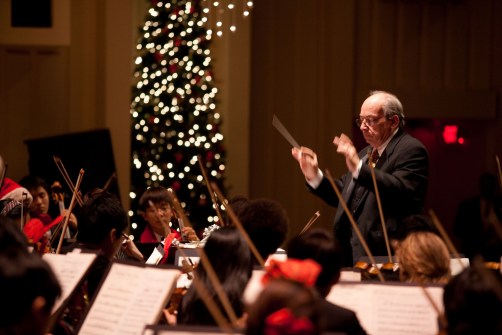 Christmas is not Christmas without music, and Coca-Cola is playing lead there too. Coke's philanthropic contributions have helped support the arts the world over, most notably here in Atlanta through the
Woodruff Arts Center. We're lucky to have Jere Flint join our ensemble cast for this month's show. Jere, a cellist in the Atlanta Symphony Orchestra for four decades, and Music Director of the Atlanta Symphony Youth Orchestra (ASYO) since 1979, brings a wonderful perspective about music and education, plus a rousing finale to a show that's all about creating Christmas. Hear Jere on our show, and make sure to go visit the Atlanta Symphony Orchestra in person for a holiday concert if you're in our fine city.
Get in the spirt, y'all, for this Sidewalk Radio Holiday Special. It's creative, it's fun, and it's a history lesson about creativity. We hope all of your holidays are joyful and bright. May your New Year be creative, cultural and full of wonderful conversation. Enjoy the show!